How fast a website loads is important for two key reasons:
It makes for a good user experience (UX)
Google rewards fast websites because of the above
How to check the speed of your website
Use GTmetrix: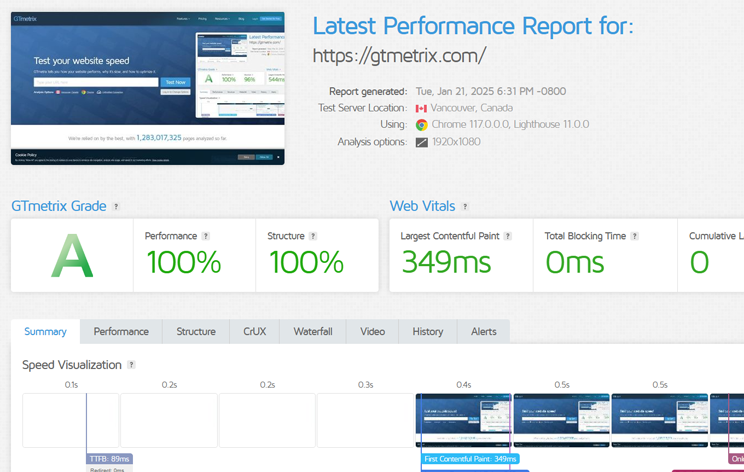 Enter your website address and the results will be displayed to you within seconds.
A grade that is coloured green is a good thing. Anything amber and red needs addressing.
How to speed up your website
There some fast fixes that you can implement:
Reduce the number of plugins that you use, if any. Ensure that they are running on the latest version
Ensure that the software used to run your website is up to date (including the latest PHP version if your site relies on PHP. WordPress relies on PHP. You can ask your host about this)
Reduce the file size of images. I use JPEGmini to achieve this
Switch your website host, or ask your current host if they can help
Consider switching your website software. Ghost, for example, is much faster than WordPress
As always, if you have any questions about this, drop me a line.